Check into your private Italian villa with the UK's first luxury property service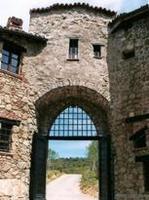 Recent Italian taxation reforms have attracted a number of foreign buyers interested in owning a dream villa in the picturesque Italian hills. To meet the growing demand for uniqueness and exclusivity, local property experts, Kalliste, have launched into the UK to offer tailor-made services to villa buyers and owners in Italy.
Based in Perugia, Kalliste specialises in property in the regions of Umbria and Tuscany. It is the first property management company offering a one to one service which answers the personal requirements of existing and future property owners; from sales and rentals through to management and restoration work carried out on the most unique properties.
Catering for buyers and holidaymakers who have a passion for the dolce vita, Kalliste comprises of a team of professionals with international experience in luxury hotel services.
Kalliste's services range from finding the perfect property to match the taste and requirements of a client, developing a renovation project - including the latest home management technology, carefully selecting the material - whether rustic or with refined lines, and finally caring for every aspect of it during the renovation period and once completed, giving owners complete peace of mind when they are not there.
A concierge service is also available on request to personally prepare the property for the arrival of its owner and as a key contact for the client on arriving in Italy.
Marie Josèphe Mucchielli, general director of Kalliste, comments: "Our clients are dolce vita lovers with a clear picture of their perfect Italian home. We understand that their requirements are unique and recognising their requests and ideas in order to help them create the perfect sanctuary. We want them to feel comfortable and return to the UK with complete peace of mind that their villa is being restored according to their satisfaction."
With many years of experience in the Mediterranean property and leisure industry, Kalliste offers the highest quality service to UK buyers. Its established international network and local knowledge is the key to the efficient day-to-day management of each of its properties.
Marie Josèphe continues: "We ensure a discreet and dedicated service to meet each of our client's wishes whether they are staying in their villa or in the UK. In addition, owners benefit from access to our secure extranet web pages which allow them to view up to the minute information on all the processes concerning their property."
As well as helping customers find the ideal home, Kalliste offers day-to-day administration and maintenance of property, including the recruitment and training of maids, gardeners and cooks. All of Kalliste's personally selected staff serves each client according to their preferences. This includes understanding the owner's likes and dislikes to create the perfect home away from home.
Villa owners also have the reassurance that their property will see an increase in rental value as a result of the recognised portfolio of Kalliste's services, whilst rental guests will experience the prestige of staying in a private villa with services offered by a luxury hotel, and the feeling of being the 'only guest'.
Services extend to the organisation, advice and follow up of interior and exterior renovations and the overseeing of the installation of new appliances.
The daily presence of Kalliste's staff guarantees the safety and security of the property as well as nurturing a close collaboration with partners and suppliers to ensure that the property is well maintained.
For further information, visit kallisteonline.com.