Santa Teresa Gallura an attractive investment opportunity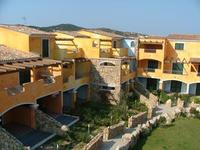 Changes in building regulations in Sardinia have recently been announced. These new planning laws mean that no new developments can be built within 2 km of the coast ensuring that Sardinia retains its natural beauty and doesn't over develop.
Renato Soru a resident of Sardinia and founder of Tiscali, who is listed on the Forbes billionaire rich list, is the man responsible for these new building regulations. Recently, after embarking on a career in politics, he was elected as President of the Sardinia region and his first act was 'Project Sardinia' where to the annoyance of developers he prohibited all building work within 2 km of the coast. It is hoped that these new restrictions will safeguard Sardinia for the next 500 years and will further enhance its popularity as many tourists look to holiday away from the coastal 'concrete jungles' that have become all too familiar.
Eddy Crompton Director of RealPoint Property says, "Sardinia is an island that is not overrun with mega developments and mass tourism but has developed at a sensible rate each year. The new regulations are actually a blessing and despite the objections from developers when this act was passed, the future now looks decidedly rosier. These new laws will have a positive knock on affect for those looking to invest here and those that have invested in front line properties will gain the most."
RealPoint Property now brings to the market one of the last new developments on the coastline, Santa Teresa Gallura. With a superb setting, close to the endless white beaches and offering easy access to Olbia Airport, this is a first rate investment opportunity. There is a selection of one and two bedroom apartments available, each boasting either a garden area or veranda. The development blends in with the local architecture having been built from local materials such as granite, terracotta and timber beams. With private parking, a communal swimming pool and easy access to local amenities Santa Teresa Gallura certainly ticks all the boxes.
Prices start from just £99,000 with anticipated capital growth at 20% per annum and offering attractive rental potential. There are 80% mortgages available (subject to status) with phased payments along with a rental management service available.
RealPoint Property also markets a wide range of properties throughout Italy and offers a personalised service to all potential buyers, speaking in English and advising clients every step of the way.
For further information, visit realpointproperty.com.