Calabria, affordable Italy and it's good for your health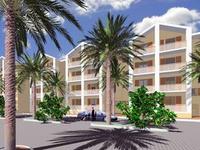 Calabria is the birthplace of iconic fashion designer, Gianni Versace and Dean Martin sang about the inhabitants (Calabrese) in his famous song 'Mambo Italiano'. This is a once in a lifetime opportunity to grab a piece of the fantastic culture and sunshine of Italy at an unbelievably affordable price... this is a 'heads up' that you should act on fast!
The stunning paradise that is Calabria, occupies the toe in the boot that kicks Sicily and is just south of Naples. It is being heralded as the new 'hot spot', and the last remaining low-risk, emerging market in one of Europe's richest nations, Italy. It comes with all the benefits of being part of a respected and established market and member of the European Union, and has the distinct advantage of a credible, non-resident mortgage market, with up to 80% loan to value available from lenders such as Barclays and GE Capital.
Calabria is Southern Italy at its most magnificent, and the coast facing Sicily was described by the poet Gabriele D'Annunzio as '…the most beautiful kilometre in Italy". Here you can find traditional culture, mouth-watering cuisine, fascinating history and architecture, watersports for the endless summer as well as skiing in the Sila Massif and a year-round calendar of colourful markets, festivals and pageants. The Sunday Times even put the Calabrian resort of Tropea at number one spot in its 'Top 20 Beaches' report of January this year… but better still, property can still be snapped up for as little as €45,000 (just £30,000!).
The Italian greats of Tuscany, Lombardy, Veneto and Liguria are renowned the world over as a places of divine culture and beauty and the property prices in these regions reflect this. Incredibly, Calabria is relatively unknown and has only recently begun its ascent as an up-and-coming market. This really is an incredible window of opportunity that families, holiday-home hunters, retirees and investors alike will not want to miss out on. The standard of living is high but the cost low. Getting there from the UK has been made cheap and accessible by Calabria's recently expanded and refurbished Lamezia Terme Airport.
As well as the obvious benefits to your pocket Calabria is proven to be beneficial to your health, showing remarkable improvements in rheumatism and arthritis sufferers - as a recent report issued by a European Community study group reveals. The weather of Calabria's Ionian coast is considered to be unique in all of the Mediterranean and is one of only three places in the world to offer similar benefits. The report which studied weather conditions and instances of various illnesses in Europe for the past 60 years, determined that Calabria's mountainous and seaside climates were the most consistent in Europe. Furthermore, as if a land surrounded by crystal, clear waters where orange, lemon and olive trees are in full bloom year-round isn't already enough, the report concluded that Calabria's Ionian coast is a "precious resource" for arthritis and rheumatism sufferers, and has the most stable weather conditions in Europe as a whole.
Prices are already rising rapidly, as developers struggle to meet the demand of investors who are snapping up bargains as quickly as they are being put on the market. Chris Sawyer, GEM Estates Calabria expert, comments, "investors who shy away from emerging markets due to the perceived high risk may have been won over by the low risk option of Calabria, which although emerging has the might of Italy behind it. Prices are unbelievably low, we can offer off-plan apartments from €45,000, and capital appreciation is tipped to be between 15 and 20% per annum for the next five years due to low entry level prices in comparison with the rest of Italy, and the expected improvements in infrastructure as part of the cohesion plan. The low-cost airlines are also doing their bit to up demand, Lamezia Terme Airport is just two-and-a-half hours by direct flight from the UK, and currently Ryanair flies five times a week from Stansted and ThomsonFly once a week from both Manchester and Gatwick. We're very excited about Calabria and can't fathom how it's remained undiscovered for so long."
One of GEM's most popular developments is Residencial Amusa, and it is selling like 'hot cakes'. It is superbly appointed, set in the coastal town of Caulonia Marina overlooking the beautiful Ionian Sea, and boasts soft, sandy beaches, traditional Italian restaurants, a fascinating history and a year-round holiday atmosphere. These luxurious apartments comprise of; a terrace, entrance door leading to a living/dining area with American kitchen, one bedroom and one bathroom. They will be built using the highest quality materials. The development will include a communal swimming pool, landscaped gardens and breathtakingly beautiful views. Prices start from just €74,000.
GEM invites prospective purchasers to take a look at Calabria property by way of a subsidized inspection trip. Provided you pick up the cost of the flights; see www.ryanair.com for schedules and costs, GEM Estates will cover the cost of three days and two nights five star hotel accommodation, all meals, transfers and the benefit of a sales consultant, lawyer and financier at your disposal throughout the trip. Should you make a purchase, GEM will refund your flight expenditure as a 'thank you'.
For further information, visit gem-estates.com.