Italy - One of few "second home destinations" in Europe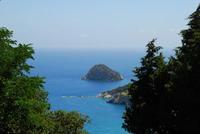 Italy is one of the few "second home destinations" in europe that has a strong local domestic market which creates stability in the property field. Newer countries to the property market may not be able to offer this desired property climate.
Much has been said in recent weeks about the world's property market, stemming from the fall in price values in the United States. However, it is interesting to note that there are countries that are not nearly affected as others. Take for instance, Italy.
This is one of the few so called, "Second Home Destinations" in Europe yet it has been virtually unaffected by recent changes in the property market.
"Italy enjoys a strong local and domestic market", says Luca Catalano, Executive Director of Realitalia. "Italians are strong buyers in most locations in North, Central and Southern Italy which makes the real estate market in Italy much more reliable and stable than many other holiday home destinations. There are areas such as Eastern Europe where the market was not there naturally but has been created for non-local buyers, this creates a very different market place when there is a world down-turn."
Like any market, the Italian property can be affected by various reasons but because the Italians love buying properties, there is a constant demand. This is very different to huge conurbations of new homes, in emerging countries, built ostensibly to fuel the British buyers desire to invest abroad brought about by cheap homes and cheap flights. However, without local demand, and with the British "tightening their belts" at the moment, these properties run with a certain amount of risk of a substantial downturn in value.
Concluded Luca, "In Italy there is still less supply than demand which ensures that those who purchase should see substantial gains over the years.
Added to that of course is the glory of owning a property in Italy; it is rich in history, culture, character and beauty. Flights are fairly cheap and plentiful and it is an average of 2 hours from the UK.
Relax in an Italian home you can really enjoy
Currently available through Realitalia:
1.Colletta di Castelbianco in Liguria, the medieval e-village:
Colletta is truly unique.
It is a medieval e-Village (borgo) situated in the Western part of the famous Ligurian Riviera only 15 minutes away from the sea......
2.Dominio San Sebastiano, Liguria, the sustainable seaside holiday homes:
Perched on the Bergeggi hills, overlooking a bay of crystal clear sea within a 4 hectare lush Mediterranean centenary park is where a new haven for holiday makers is being developed.....
3.Santo Stefano di Sessanio, Abruzzo, the origins rediscovered:
From the extraordinary experience of what is probably the most sought-after Albergo Diffuso in Italy, Sextantio - together with Realitalia - has now approached the restoration of few antique buildings.....
4.Maniero di Melezzole, Umbria, the four star family wellness resort:
In the heart of the Umbrian countryside, between Todi and Orvieto, on a private land of more than 12 hectares a restored medieval tower (the Maniero di Melezzole) houses a **** hotel de charme with a spa Centre and remise en forme .....
Prices range from approx 200,000 to 700,000 Euros – 140,000 to 470,000 Sterling
For more information, visit realitalia.co.uk.