Italy chases Spain as the favourite country for investment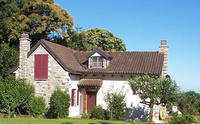 Linda Travella of Casa Travella, experts in selling properties in Italy for over 20 years reports a record number of sales of homes in Italy to UK citizens in October of this year.
"It is quite incredible", says Linda "particularly bearing in mind that clients have contacted me initially with a view to discount saying that with a strong euro etc the property market must be weak and with the advent of winter, people are probably not purchasing. On the contrary, our figures show the market to be the opposite of their perception".
Recent figures from Foreign Currency Direct property portal, show that overall enquiries from November for Italy were 19% of the total market with only Spain more at 27%.
Continued Linda," There has been an initial surge of interest in the emerging markets of Eastern Europe but this tends to lead to speculation buying and with it comes inherent risks. Interestingly, figures show that the market has now turned on its head and reverted back to investors looking for established countries such as Italy where there is a track record of capital growth and rental returns. Italy has fine wines, superb cuisine and an excellent infrastructure plus a great many Italians speak some English. All of which makes owning a home in Italy a far better option than taking a chance on an emerging country. Within 2/3 years of these new countries coming onto the market, buying figures show that the tide has turned and that established countries are where investors choose to put their money".
One of the most popular areas of Italy with buyers is the Lakes. These are a popular destination both in the winter for the skiing and the summer. With an approximate rental return of 5/9% and very few void periods they make excellent investments. The other area to look at is Western Liguria where buying closer to the sea will make a better investment even if initially more expensive.
The average property sale price in Italy is around £200,000. Recent information also suggests that there is a 12% increase in buying property abroad compared to last year all of which points to a stable overseas market in 2008.
Mr and Mrs Hough recently bought in Lake Como a two bedroom, two bathroom apartment with lake views and private balcony for £173,000 where they can expect a return of around £400/£800 per week.
Currently available through Casa Travella is :
A lovely 2 bedroom, 2 bathroom apartment with loggia and beautiful sea view in the mediaeval town of Poggi ( Imperia) just 3kms from the sea for €310.000 £213.000
On Lake Maggiore a wonderful detached villa with 4 bedrooms, 2 bathrooms and beautiful lake views and almost half an acre of garden is on sale at €600.00 £413.000
For further information, visit casatravella.com.