Tourism boosts Italian rental market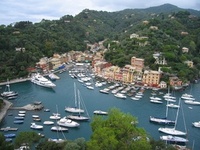 Italy's position as a world leading tourism destination seems unlikely to dwindle as domestic figures continue to rise. Italians show a strong passion for their homeland, being the main visitors to the paradisiacal southern regions and creating an increased demand for rental property in these areas.
Tourism figures reflect sharp growth in the past two years: International tourism arrivals to Italy amounted to over 40 million visitors in 2006 according to UN World Tourism Organisation, giving the country the impressive ranking of 5th most popular destination in the world. Tourist arrival numbers rose by 17.2% in 2007, therefore we may be pleasantly surprised when new UN ranking figures are released in June this year. The findings come as no surprise, with cities like Rome or Venice seldom being matched in travel brochures and Milan and Rome having climbed their way into the "Top 50 Most Expensive Cities in the World", according to a survey carried out by Mercer Human Resource Consulting. Meanwhile, stunning countryside draws discerning visitors seeking the charms of Italy's most stunning rural retreats.
Italy's GDP continues to be amongst the world's top ten, with a gross national income per capita of over $32,000. After undergoing a mass exodus to the cities in the past decades, nationals are now returning to their rural origins, favoring a more relaxed and homely approach to holidays.
The fast emerging southern region of Calabria alone saw over 209,000 Italian visitors in 2006, with 2007 figures still under review. However, with the World Travel and Tourism Organization forecasting a 2% growth in 2008 and subsequent years, it is highly unlikely that figures will drop. Calabria is now regarded as a strong emerging property market, with high anticipated rental yields in key holiday locations. Indeed, prospects for buy-to-let investors in southern Italian regions are high: domestic demand, complemented by a distinguished international presence, creates a perfect combination for landlords looking forward to having as few vacant weeks a year as possible.
For further information, visit propertyshowrooms.com.