Italian tax planning benefits for home owners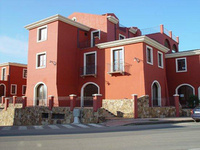 "There are excellent ways of making your money go further if you invest in Italy", says Linda Travella of Casa Travella, experts in selling homes in Italy for over 20 years.
"When people look to buy abroad they very rarely take into consideration such matters as Capital Gains Tax and Inheritance Tax, but they should, as it can make an enormous difference to the end value of their investment".
Take Capital Gains Tax in Italy; after five years there isn't any! This is a fact not widely known, yet if you are investing in a property for your future, this can have a radical impact on the monies you receive at the end of your term of property investment.
Inheritance Tax is another area where many people are unaware that Italy, offers much better financial benefits that many other countries. If you compare Italy to France, in Italy there is no Inheritance Tax if left to a close relation, such as spouse, children or direct relation. In France however, each child only receives 150,000 euros tax free and then they pay Inheritance Tax on a sliding scale up to 40%.
"As well as the huge benefit of buying in Italy where these two taxes are concerned, there is also the need to understand that when the day comes to realise your investment, you are in a position to do so" continues Linda.
Certainly Italy is a stable market place with a gentle, year on year rise in most regions. There are no apparent drops in values of property despite the recent world "credit crunch".
Concluded Linda, "As long as buyers seek the advice of professionals, they should be safe with Italy. Taking into account the tax advantages it is an astute move".
To obtain a better selection of properties Linda suggests buyers deal with a company, like her own, that specialises in Italy and has the expertise and reputation to supply a broad selection of properties, many of which other companies cannot offer.
A number of agents are currently "specialising" in a wide variety of countries in an endeavour to secure a slice of the overseas market place. A company that gives 100% attention to a specific country is in a better position to advise clients through years of knowledge of the country and its market place.
Currently available through Casa Travella is Golfo Aranci in Sardinia. This is a recently constructed complex located in the Golfo Aranci region on the North Eastern coast of Sardinia. The properties are superbly located being close to Porto Rotondo, one of the most famous areas on the Costa Smeralda, The homes are also just 10mins from airport at Olbia, 50 metres from the sea and 200 metres from Marina at Golfo Aranci.
Price guide - 2 bedroom apartments with spacious veranda 284,000 euros/£221,115 approx.
Prices from £207,000/325,000 eueros/£150,000/250,000
Also available through Casa Travella is a lovely apartment located in the beautiful mediaeval town of Pogg, Western Liguria and is 3 kilometres from the beach, and offers magnificent views over both the sea mountains. Just over the border is the easily reached Cote d'Azure.
The property which has only recently been renovated and comprises: large living room with fully fitted corner kitchen; 2 bedrooms; bathroom; utility and cloakroom with toilet, bidet and washbasin and boiler.
The well maintained property also boasts a lovely loggia leading from the living room with magnificent sea.
Price €280.000. £215.000
For more information, visit casatravella.com.