Air Malta to increase flights from Gatwick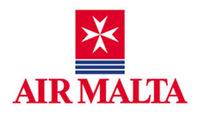 From 1st November 2009 Air Malta will increase capacity on the London Gatwick – Malta route, with 2 flights per week during the months of November and March. This means that instead of a daily service to London Gatwick, Air Malta will operate 9 weekly flights.

In addition the airline will increase 1 weekly flight for the Christmas travelling period, whilst larger aircraft will be deployed on all the daily Gatwick services in the remaining winter months.

Brock Friesen, Chief Officer Commercial said "This is line with the airline's commercial strategy to extend the summer season and reduce the traditional traffic slowdown between the summer and winter months. The additional shoulder traffic will bolster the local tourism industry during this challenging period. Gatwick airport is one of most attractive London airports vis-à-vis leisure short break traffic that requires frequent and convenient schedules. Air Malta is committed to offer both all year round."

The airline has also taken the decision to increase the Summer 2010 frequency from 12 to 14 weekly flights. These decisions are Air Malta's first steps to ensure that Malta has sustainable seat capacity available to the London area for the next 18 months.
Air Malta is confident that through its strong relationship with bmi, the airline will be well positioned to sustain traffic growth from this London gateway as the global economy moves out of the economic recession. The code-share partnership with bmi, enables the Maltese airline to extend its sales and marketing reach throughout the United Kingdom.

The London capacity increase is further proof of Air Malta's commitment to the local tourism industry and is the only airline that has supported continuously the major London routes throughout its 35 year history.

For more information and bookings, visit airmalta.com.