Top 10 Latin American destinations for 2008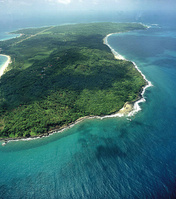 This week Journey Latin America unveils its new Bespoke Brochure showcasing some of the hottest new destinations in Latin America and their predictions for what we feel will be the most sought-after holidays in the region for 2008.

1) Belize: Toledo District. This little-known corner not only offers the "classic Belize" experience of jungle, bird watching, outdoor activities and coast, but also community-based cultural excursions with visits to organic cocoa farms (suppliers for Green&Blacks "Maya Gold" chocolate) and local communities. Price: "Mayan Heritage" package from £548 pp + flights for 4 nights.

2) Guatemala: the jungle region of Petén. Stay at Francis Ford Coppola's La Lancha lodge and explore some of the least-visited Mayan ruins; from Tikal (vast pyramids and jungle wildlife), to Ceibal (well preserved stelae); Uaxacatún (large stucco sculptures); Yaxhá (splendid lake-side setting); and Topoxé. Combines with jungle/beach in Belize. Price: £684 pp + flights for 4 nights.

Or, for the more adventurous, we can also offer a 4-night trekking trip to El Mirador - with its remote jungle setting and towering pyramids said to be the largest of all Maya sites. A rewarding expedition through the rainforest (Indiana Jones style!). Price: £469 pp for 4 nights + flights.

3) Nicaragua: the Corn Islands. Recently put on the "top-end" tourism map thanks to the excellent Morgan's Rock lodge on the Pacific. We think its idyllic, undeveloped Corn Islands in the Caribbean will catch the eye in 2008. Price: £189pp for 3 nights + flights on Big Corn Island.

4) Costa Rica: El Silencio Lodge & Spa. The sister hotel of the award-winning eco-hideaway, Punta Islita, this is an exciting addition to Latin America's top-end hotel scene. Hidden in Costa Rica's central volcanic region, it's a "planet-friendly sanctuary for soft adventure and inspired wellness" set within a 500-acre private cloud forest reserve. There are just 16 luxury suites, a full-service Spa, yoga platform and a range of outdoor activities on offer, from hiking and horse riding to bird watching or river rafting. Price: from £507 pp for a 3-night package + flights.

5) Panama: reef and rainforest. It's not just the Darwins who thought Panama's combination of jungle and beach was too good to miss! This season visit Coral Lodge, Hacienda del Mar (beach), and the Canopy Tower, or Gamboa Rainforest Resort (jungle) - all accessible from Panama City. New KLM flight from April '08. Price: £683 pp for 3 nights at Coral Lodge + flights.

6) Colombia: Zona Cafetera. With the impending film release of "Love in the Time of Cholera" Colombia is set to firmly arrive on the tourist scene next year. With Cartagena as a focus of the film and Bogotá on New York Times' latest hotlist, Colombia is set to sizzle. New for 2008 is our 4-day itinerary to the Zona Cafetera where visitors will stay on a working coffee farm. Virtually untouched by tourism, the scenery is lush and there are plenty of outdoor adventures on offer. Combine this with the rainforest-backed beaches of Tayrona. Price: £432 pp + flights for 4 nights.

7) Brazil: The Interior. Brazil is best known for its beaches and burgeoning boutique hotel scene, such as Anouska Hempel's new hotel, Warapuru, opening soon in Itacaré. However, we reckon it's the Interior which is really set to catch the eye in 2008. In particular watch out for Minas Gerais gold towns, the Pantanal (better for wildlife than the Amazon) and Serra Geral mountains in the south as Brazil's new up-and-coming destinations. Price: £585 pp + flights for 3 nights' trekking in the Serra Geral; which combines nicely with beach, surfing or whales in Florianópolis.

8) Chile: Tierra Atacama Adventure+Spa. This is the latest boutique hotel to open in Chile's stunning Atacama Desert, following the Explora's successful lead. A luxurious "Adventure Spa" with 32 comfortable rooms with private terraces and views of the spectacular Licancabur volcano. Outdoor activities range from sand boarding on the dunes or mountain biking on the salt flats, to volcano trekking expeditions. Recover in the hotel's "Uma Spa" with outdoor and indoor pools, Jacuzzi, sauna and a wide range of massages and treatments. Price: from £619 pp for a 3-night package + flights. Combine this, from Jun - Sep, with skiing in the Andean resort of Portillo!

9) Mexico: "Foodie Mexico" + Day of the Dead. A classic highlights tour but with a difference. See all the key Aztec and Maya sites, whilst exploring the colourful food markets, tasting the regional delicacies, and learning traditional recipes from the locals. Includes cookery classes in Puebla & Oaxaca. Price: £1748 pp for 16 nights + flights. Departs: 24 Oct '08 (Day of the Dead fiesta). Other new "Foodie" tours for 2008 include Peru and Chile & Argentina.

10) Peru: Community Adventure tour. This new trip for 2008 offers visitors the key highlights of Peru - Arequipa, Colca Canyon, Lake Titicaca, Cusco and Machu Picchu - whilst staying with local communities (homestays not hotels) and participating in their daily lives - cooking, weaving and farming (harvest time). A rich learning experience and cultural exchange, plus a direct economic benefit to the local community. Price: £1198 per person for 15 nights + flights. Departures: 05 Apr, 03 May, 06 Sep, 04 Oct. Also new, our Community Adventure tour to Chile.

For more information, visit Journeylatinamerica.co.uk.