FaceBook becomes aftersales tool for property developer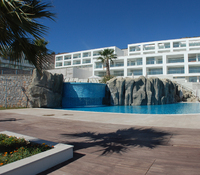 When the 'Horizon Sky Owners – Turkey' FaceBook Group was set up by buyer Mark Slater in 2008, dialogue was very much based on speculation and hearsay, often derived from slightly suspect forum postings. But, after a ballot of members in November 2009, the developer is now part of the Group and communication is accurate and transparent. This is Aftersales for the 21st century.
With 128 members, 170 posted photos and nine videos, the 'Horizon Sky Owners – Turkey' Group serves two main functions. The first is to socially network fellow homeowners and the second is for the developer to personally give direct answers to direct questions raised by its customers. So far the Group has been an unmitigated success.
Certainly there's going to be no shortage of camaraderie on-site at Horizon Sky in Güllük, near-neighbour to Bodrum. Wall postings such as "we're number 157 and our names are Alan and Jacqui and you can pop in for a drink anytime" and "we're in Turkey 14/09/09 for a week if anyone will be there to meet up with" are frequent. Similarly an entrepreneurial spirit is springing up between members as they offer up units for rental or collaborate on devising microsites to showcase the project to potential holidaymakers. But perhaps the most useful postings are from those who've just returned from a site visit.
These roving reporters from the frontline provide unbiased reviews, a sort of TripAdvisor for Horizon Sky. Postings such as "they were installing the bar while I was down. The place is looking wonderful, this summer is going to be good" to "I'm still blown away by the views and I have been here a week" and "only one word to describe how we were when we walked into the pad for the first time WOW! Very impressed, great quality, fantastic view and a very helpful team" provide welcome reassurance to those who can't get out to Turkey themselves.
Meanwhile, Horizon Sky's developer is more than happy to be exposed to any queries or grumbles raised by the Group. And, it's the organ grinder at the keyboard, Frank Camilleri, Director and Partner in the developers – Signature International.
Frank comments, "I've looked over some early postings and our buyers were speculating on service charges, completion dates, changes to the layout of the development and so on, and not always drawing the right conclusions. Now I am able to give them succinct answers in days, if not hours. We hope that this will enhance communication by not only allowing our customers to ask questions but also ourselves to engage in ongoing discussions and announce important developments as and when they take place on Horizon Sky. Investing our time into this on-demand customer service has generated enormous goodwill for Signature International and proven that we are committed to building the best resort in the region."
About Horizon Sky
Some 35 minutes from Bodrum, on the sundrenched slopes of the Bay of Güllük dipping into the Aegean Sea, Horizon Sky is an upscale community of apartments, penthouses and villas. The first resort in the area to feature an American-style Country Club House, Horizon Sky's amenities are endless. Skirting a private beach are a restaurant, sports bar and café, fitness suite, Spa facilities, mini golf, several tennis courts, grocery shop and no less than twelve swimming pools dotted throughout the community, including a heated indoor pool.
A jetty and private water-taxi are already in operation to deliver residents and guests across the Bay to Güllük town whilst plans are going through the approval process for an 80-berth marina. This asset will further enhance the investment and rental potential of Horizon Sky. An on-site reception and concierge alongside a rental management office are also on hand to maximize occupancy throughout the year.
The homes themselves are nestled amongst extensive planting complemented by waterways, waterfalls and fountains and display clean contemporary lines and European-standard superior specifications. Granite worktops, white goods, wi-fi and air-conditioning come as standard whilst complete furnishing packages are available from as little as £7,995 gbp. All units have private gardens or terraces, many with refreshing plunge pools or Jacuzzis.
Offering a choice of one and two bedroom penthouses, two bedroom duplex apartments and three and four bedroom villas, prices at Horizon Sky start from £76,800 gbp with a choice of staggered payments until completion in 2010/11 or five-, ten- or 20-year non-status interest-free payment plans. Prospective purchasers can attend stay-on-site inspection visits managed directly by the developer.
For more information, visit signatureinternational.co.uk.