Malaysia Night in Trafalgar Square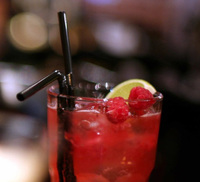 On 24th September 2010 a free 'Malaysia Night' is set to take place in Trafalgar Square.

For one night only, Malaysia will take over the capital in the form of an authentic Malaysian Pasar Malam created by Malaysia Kitchen (malaysiakitchen.co.uk) and designed to showcase the authentic and vibrant cuisine of Malaysia.

From laksa and nasi goreng to satay and beef rendang, Malaysia Night at Trafalgar Square will offer Londoners a one-off opportunity to experience the very best of Malaysian food. As many as 20 Malaysian restaurants will operate their own individual stalls showcasing their signature street food inspired dishes. Visitors will then be able to buy authentic Malaysian ingredients, including herbs & spices, pastes and sauces as well as traditional Malaysian drinks and cakes.

Other traditional Malaysian features will include tea and juice stalls and an opportunity for visitors to purchase traditional Malaysian arts and crafts. Visitors will also have the opportunity to enjoy both traditional and contemporary performances on our stage as well as viewing the vibrancy of this jewel of the East first hand at our Tourism Malaysia booth.

Malaysia Night is one of the highlights of the year long Malaysia Kitchen campaign whose aim is to educate and inform British consumers about the inspiring world of Malaysian cuisine. Malaysian cuisine encompasses a broad range of influences and a vibrant array of flavours and dishes all available for British consumers to experience in the 70 Malaysian restaurants here in the UK. For more information about Malaysia Kitchen and the Malaysian restaurants in the UK visit the website: malaysiakitchen.co.uk

Malaysia Night at Trafalgar Square is supported by Tourism Malaysia & Malaysian Airlines.