Election result keeps Brazil on the right track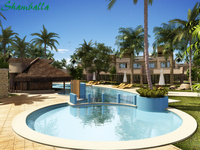 After a second round of voting, Brazil now has its first female President - Dilma Rousseff. Hand-picked by her predecessor and fellow Workers' Party member, Lula Inácio da Silva, Rousseff is expected to continue his immensely popular social policies and propel Brazil from the world's eighth largest economy to an impressive fifth by the time the Olympic Games open in Rio de Janeiro in 2016.
Samantha Gore, Sales Manager for Brazil estate agents www.uv10.com, comments, "Serious overseas property investors are always concerned about the health of a nation, both politically and economically, and a general election can be a turning point – for better or worse. Truthfully, the best outcome for Brazil would have been the re-election of da Silva. The charismatic President had an all-time high job-approval rate of 83% in October thanks to record low unemployment and a booming economy. However, according to Brazil's Constitution, da Silva was ineligible having reached his limit of two successive four-year terms in office. Rousseff is the next best alternative. As da Silva's former Chief of Staff and his self-anointed successor, she is unlikely to divert from current government policy and could arguably be 'keeping the seat warm' for da Silva's permissible return in four years time."
Samantha continues, "Certainly things could not be rosier for Brazil in 2010. Recent social policies such as Minha Casa Minha Vida, the low-income housing scheme, and Bolsa Familiar, the anti-poverty scheme, have helped pull 20 million Brazilians out of poverty and shifted another 29 million into a rapidly growing middle class. Meanwhile Brazil's GDP is outperforming the predictions of the global experts surging by 9% year-on-year – its fastest growth rate in around 14 years. Add to this the very recently tapped oil field 'Libra' which could contain up to 15 billion barrels of oil, dwarfing the giant 'Tupi' oil field discovered in 2007 and doubling Brazil's known oil reserves, and the nation now ranks amongst the world's top ten oil producers – a very wealthy position to be in."
uv10.com offers numerous real estate investment opportunities into northeast Brazil with prices from as little as 54,705 Brazilian Reais (approx. 20,000 GBP) for a 521.43m² plot at the luxurious off-plan resort of Shamballa in the new tourist hotspot of São Miguel do Gostoso.
For more information, visit uv10.com.