UK musos reveal number one guitar hero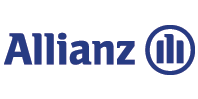 According to new research by the UK's leading musical insurance provider, Allainz Musical Insurance (AMI), UK musicians claim that their number one Guitar Hero is Eric Clapton.

The research was conducted at Guitar Nation Live in November; guitarists at the event were asked to declare their guitar idols – famous guitarists who have been a great musical influence to them.

The top five guitarists amongst these musos are:

1. Eric Clapton
2. Jimi Hendrix
3. Jimmy Page
4. Jeff Beck
5. Chuck Berry

Respondents also declared that Eric Clapton's 'Blackie' Statocaster was their all time favourite guitar, certifying Eric Clapton as the legend of legends to guitarists.

The top five guitars that musicians would like to own are:

1. Blackie Stratocastor, played by Eric Clapton
2. Double neck Gibson, played by Jimmy Page
3. Number one strat, played by Stevie Ray Vaugh
4. Les Paul, played by Les Paul
5. Red Special, played by Brian May

Robin Stagg, Allianz Musical Insurance's Allianz Musical Insurance Claims Team Leader and budding musician said, "It's great to see that the UK still has a strong rock star tradition. Allianz wants to make sure that guitarists can keep living like their guitar heroes by protecting their instrument should it be damaged, lost or stolen."

The survey also found that more than a third of musicians (38%) have unleashed their 'inner rock star' by playing in various locations, including on a beach, on a plane and on the underground, a few claimed to have even played on a rollercoaster.