Brazilian developer praises 'savvy' British property investors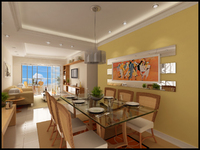 According to multi award-winning Brazilian developer Grup Immobiliari Natal Brasil, Britain produces some highly astute property investors. The Company, which works in partnership with specialist Brazil estate agent uv10.com, describes British buyers as being "more informed about property investment than other Europeans" - it seems we win top marks for our research skills.
Kevin Eyres, Director of Sales & Marketing at Grup Immobiliari Natal Brasil, comments, "In a quest for hunting down the best deal, Brits tend to be very good at doing their homework and are usually more prepared when it comes to commit. By way of an example, last month we had a potential British investor who disputed our comparative market analysis saying he'd been unable to find the competitor projects listed on the internet. Of course we were concerned to hear this as our studies are done with full transparency so we conducted a ring-round to check pricing and availability."
"We discovered that the reason he'd been unable to find them was because all the projects we'd used to compare market prices were no longer being promoted, having more or less sold out" continues Kevin, "Just five months after posting our analysis, all but two apartments from seven similar sized developments in the same area had been snapped up by the local market. We updated our analysis, showed that all seven projects had been initially marketed 16 to 18% more expensive than ours and then undergone a further price increase of 16% over the past few months, and the investor was duly reassured of our competitiveness and ability to sell-out rapidly when we eventually remarket our development to a local audience on behalf of our foreign investors. Full credit goes to him for his due diligence, which is actually typical of many serious British property investors."
However Brits don't always get it right. In the not-too-distant past we've been lured into property markets that are already saturated and been sold into developments without a realistic exit strategy. It doesn't take a Mensa membership to work out which property markets fall under this umbrella. Fortunately Brazil does have that exit strategy clearly mapped out. Brazil is one of the first markets where the end goal is to sell to the local, domestic market - Brazilian families who buy for a primary residence - rather than to a speculative investor and then to a tourist or second homeowner. And this audience runs, literally, into the millions so saturation is nigh on impossible.
In the current economic climate, Brits are looking for a low-risk investment offering higher returns than the high street bank and Brazil makes for a strong case. Capital appreciation is always higher than the meagre interest rates offered by banks, whilst the huge demand from the local market makes the exit strategy on completion very secure. But even in this stable, reliable scenario, investors still need to have their wits about them.
Samantha Gore, Sales Manager for Brazil estate agents uv10.com who are a major sales partner of Grup Immobiliari Natal Brasil and are also based in Natal, comments, "If would-be property investors observe a couple of good practices then buying in Brazil should go without a hitch. When told facts and figures by a company or developer, do your own due diligence and ask for the corroborating documents. Work with reputable and proven companies, make sure that the developer has a reputation for actually delivering the developments they start and has already completed at least one or two developments in the region. Ensure that the correct licenses are in place and, when sending funds to Brazil, make the transfer from an account in the investor's name to match the name on the contract. This makes certain you only pay CGT on the profit when reselling."
For information on Brazil property investments, visit uv10.com.