Property discounts pull in foreign buyers to the Costa del Sol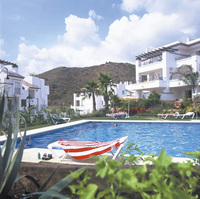 Within the Spanish property market there are several top 'hotspots' which provide some of the best investment opportunities for property in Spain. A major heavyweight within the arena has always been and will always be the Costa del Sol. Boasting some 300 sunshine days each year, a range of leisure and cultural amenities and notable health and educational facilities, it's no wonder it takes centre stage.
With the real estate market starting to slowly recover in southern Spain, it seems that many British, Russian and Scandinavian potential property buyers are beginning to show a real interest in the Costa del Sol, being drawn there by the reduction in asking prices of up to 30% but still offering the same high quality that's come to be expected from the sunshine coast.
Ignacio Osle, Sales Director of leading house builders Taylor Wimpey España explains, "2011 has started well. In this first quarter enquiries made by foreign buyers at our office in Benahavís on the Costa del Sol have gone up by 43%, certainly an encouraging sign."
According to a report published by the Ministry of Development, 6,457 transactions were made in the province of Málaga at the end of 2010, of which, 905 transactions, some 14%, were made from buyers outside of Spain.
In addition, 30% of the 905 sales to foreigners in the province in 2010 were for property purchases in the popular coastal town of Marbella and came from German and British buyers. From the statistics, it is hardly surprising that estate agents and property developers are looking towards foreign buyers to play a significant role in Spain's recovery.
But what is the appeal of the Costa del Sol and why could buying a property here in 2011 be a smart move to make?
The biggest appeal for visitors and property owners is value for money with Spain being 36% cheaper than in 2007. Prices for everyday items such as food, beer and sun cream are around half those found in other European destinations, making it an affordable location for everyday living.
As well as the perfect weather conditions, the Costa del Sol is a place of contrast. Boasting a superb cosmopolitan area, with designer boutiques and Michelin star restaurants as well as spas and beach clubs, residents can also enjoy the traditional values of rural life visiting magnificent nature parks and mountain peaks as well as participating in a range of varied and exciting activities such as rock climbing, canyoning and most surprisingly skiing or snowboarding on the Sierra Nevada mountains.
Offering a perfect place in the sun, Taylor Wimpey de España has launched Los Robles De Los Arqueros, a wonderful development now only €232,000 consisting of two and three bedroom apartments with luxury finishes and large sunny terraces on which to enjoy some of the best sunsets of the Costa del Sol.
This stunning complex affords a children's paddling pool and adult swimming pool, communal gardens, underground parking and storerooms.
Los Robles de Los Arqueros is located in one of the best golf course areas in Spain, directly situated on the reputed Los Arqueros Golf Club, a mixed course situated less than an hour from the international airports of Málaga and Gibraltar, and only 10 minutes from Marbella as well as having very good connections to plenty of interesting and beautiful historical villages and beaches.
For more information, visit taylorwimpeyspain.com.