Aer Lingus to offer 10 new routes this winter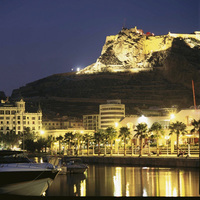 As part of its effort to increase its winter timetable, Irish airline Aer Lingus has just announced 10 new routes for 2011/2012, with a new route from Cork to Las Palmas, Gran Canaria due to commence a weekly service as of Sunday 30th October 2011.
The new service will expand on the already broad choices available to customers travelling to the Canary Islands who are keen to escape to sunnier climates with scheduled services also available from Ireland to Fuerteventura, Lanzarote and Tenerife.
In addition, Aer Lingus will host three weekly flights from Cork to Barcelona and a twice weekly flight from Cork to Rome whilst services will be further extended to include a twice weekly route from Belfast to Alicante and Rome.
For those departing from Dublin this winter, the Irish airline will also provide four weekly flights to both Milan Malpensa and Stuttgart while Aer Lingus Regional will continue to deliver services to the UK, with flights from Dublin to Aberdeen and Bristol and flights from Shannon to Edinburgh.
This news is welcomed by Taylor Wimpey de España who are happy to hear that the Irish will have a greater selection of routes available to sunnier climates such as the Costa Blanca on Spain's east coast this winter with Ignacio Osle, Sales and Marketing Director of the leading Spanish builder Taylor Wimpey de España, commenting,
"Aer Lingus, unlike its Ryanair competitor, hasn't had as great an exposure to Spain, which is unfortunate especially considering the popularity of the Spanish market with Irish nationals. Now both holiday makers and property owners alike can enjoy easier and more flexible access to Spain."
To view the wide selection of properties available in Alicante from Taylor Wimpey España, visit taylorwimpeyspain.com.