ASOS launch digital menswear marketing campaign for A/W 2011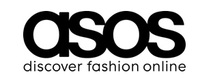 Titled 'The ASOS Urban Tour', the campaign will be a fully interactive digital experience setting out to uncover subcultures from across the globe and featuring the latest trends in culture, music, art and fashion from seven cities around the world - London, New York, L.A., Berlin, Paris, Tokyo and Shanghai. Utilising state-of-the-art technology, the campaign will launch to become one of the most exciting and innovative menswear executions to date.
The films showcase the ASOS Autumn / Winter 2011 collection and allow viewers full shopping capability from the looks worn by the performance artists creating a dynamic and functional social media viral campaign that has never been done before.
Three films, shot by two of the world's leading street-culture directors, focus on London, Paris and Tokyo, and feature extreme examples of raw talent from both dance, music and skating. The artists featured present unique and modern appropriations of these genres, allowing the consumer a feeling of tapping into the zeitgeist whilst experiencing seamless integration of entertainment, editorial and shopping.
The campaign launches on 12th September, 2011 with rich content from the capital cities, including the films from London and Paris. The Tokyo film has a staggered launch to coincide with the product delivery schedule.