Brits sparkle at the 2012 International Wine Challenge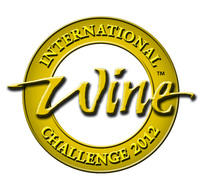 In the Jubilee year, English wines are celebrating their success at the 2012 International Wine Challenge (IWC), with a record sweep of 49 medals, an increase of 36% on last year.
The best of British sparkled, led by Ridgeview Marksman and Camel Valley 'Cornwall' Brut 2012 – fresh from her majesty's Jubilee lunch- who were both awarded highly contested Gold medals. Another two Britons were behind medal winning wines. Katie Jones picked up her first Gold medal for Domaine Jones' Jones Fitou and Howard Bilton won a Silver alongside Australian wine maker David Baverstock for Howard's Folly Alvarinho 2010.
The 29th IWC saw 425 Gold medals awarded with winning wines selected from a record 50 countries. For the first time, entries were received from Colombia and Bosnia and Herzegovina with the latter awarded one Silver and two Bronze, establishing them as emerging contenders for quality wine production.
Charles Metcalfe, Co-Chairman of the IWC, says: "The IWC is the most prestigious and influential wine contest in the world. Its global reputation means that winning an award is a tremendous achievement, and brings the award-winning wine to the attention of an international audience. The quality of the entries from established and emerging wine producing nations is testament to the unrivalled credibility and standing of the IWC."
UK supermarkets distinguished themselves in the arena of own label champagne, sparkling wine and wine with Marks & Spencer, Tesco, Waitrose and the Co-operative all winning Gold medals. Overall, Marks & Spencer dominated with 233 medals (a 253% increase on last year), 11 of which were Gold.
Tesco came second with 78 medals (4 Gold) followed by, ASDA (45 medals), Sainsbury's (26 medals) and Waitrose (15 medals). Also deserving a mention is The Co-operative that saw a YOY increase of 160% with 13 medal wins.
Supermarket sparkling, champagne and wine Gold medals include:

Ridgeview Marksman (exclusive to Marks & Spencer) Brut (RRP £22.00)
Tesco Finest Albariño Pazo Serantellos 2010 (RRP £7.79)
Tesco Finest Premier Cru Champagne (RRP £19.99)
Tesco Finest Viña Mara Gran Reserva 2004 (RRP £13.79)
Tesco Finest Vintage Champagne 2004 (RRP £25.99)
Tesco Finest Sauternes 2009 (RRP £12.99)
Marks & Spencer Chambolle-Musigny 2009 (RRP £38.00)
Marks & Spencer Chianti Classico Riserva Castello della Paneretta 2008 (RRP £12.99)
Marks & Spencer Crozes Hermitage 2010 (RRP £10.99)
Marks & Spencer Dry Old Oloroso (RRP £7.49)
Marks & Spencer Mattiske Road Barossa Valley Shiraz 2010 (RRP £16.99)
Marks & Spencer Meursault 1er Cru Les Charmes 2009 (RRP £40.00)
Marks & Spencer Orpale Grand Cru Champagne 1998 (RRP £55.00)
Marks & Spencer Single Block Series S1 Sauvignon Blanc 2011 (RRP £12.99)
Marks & Spencer Tokaji Aszu 2001 (RRP £16.99)
Marks & Spencer Villa Magna Primitivo di Manduria 2010 (RRP £9.99)
Marks & Spencer Vintage Port 2007 (RRP 25.00)
Sainsbury's Taste The Difference Oloroso Sherry (RRP £7.99)
Waitrose Brut Special Reserve Vintage 2004 (RRP £29.99)
The Co-operative 2004 Vintage Champagne

Charles Metcalfe adds: "Medal winning wines have the guarantee of being tasted by some of the world's best, most impartial tasters. So the consumer can be guided and reassured by the IWC logo when it comes to selecting wines of quality and character. As well as many others, we have seen a fantastic standard of wines this year from UK supermarkets this year. This helps to ensure good wine is accessible to consumers at all price points."
Over 400 experienced judges, including many Masters of Wine, meticulously tasted the IWC's medal-winning wines, with marks given for faithfulness to variety, country, region and vintage. Each wine is tested at least three, and sometimes up to six times, so wine lovers can be confident when choosing a wine featuring the IWC logo that it has been rigorously judged.
The renowned and respected panel of Co-Chairmen – Tim Atkin MW, Sam Harrop MW, Charles Metcalfe, Derek Smedley MW, along with global wine expert and TV personality Oz Clarke, were joined by Peter McCombie MW who takes his place on the panel for the first time this year.
Details of all the winning wines are available at the IWC's website internationalwinechallenge.com where you can use the search tool to find your perfect wine by grape, style and price at an outlet near you. Many medal winning wines will display the IWC logo on the bottle for easy identification.