New Year, new design: Five bedroom makeovers for 2015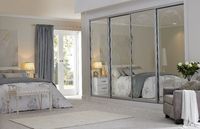 The phrase 'new year, new you' has been done to death, so why not pledge a variation on the theme? New Year, new design is the mantra we think you should live by in 2015, and what better place to start than in your bedroom?
Our bedrooms are often the most neglected of household spaces, but with a stylish makeover, you can turn yours into a tranquil retreat that will calm your mind and help you get a restful night's sleep, through 2015 and beyond. The only question is: how exactly should you make it over? With countless themes and styles gracing the pages of magazines and blogs, there is a wealth from which to choose, so here are five of the loveliest looks to get you started.
Country cottage chic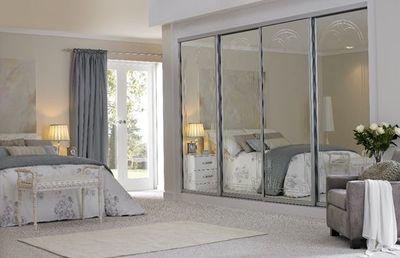 The country cottage look is a charming trend that never seems to wane in popularity. Incorporating soft pastel colour schemes, whimsical floral prints and nods to the great outdoors, it's the perfect theme for a bedroom.
Start with your colour scheme: choose a few complimentary pastel shades like white, pale green and soft grey. Next, add a carpet instead of a modern hard floor, and a bedframe with an elaborate headboard. Another key feature is a set of plain furniture, often wooden, accompanied by things like beech picture frames, a vase of fresh wildflowers and accessories inspired by nature – ornaments shaped like rabbits and birds, and floral bed linen look lovely.
Minimalism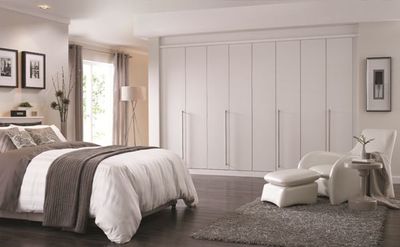 Minimalism is the bedroom design trend du jour for bloggers, and is perfect for those who want to transform their bedroom from dark and dreary to light and airy come the New Year.
This time it's all about the colour white, accents of glass and sleek design, although if you feel like all of that white could get a little too much, paint your walls a very pale grey to add a bit of depth. With the addition of a hard floor, painted floor boards or a slightly darker carpet, you are free to fill the room with white furniture and simple bed linen decorated with a simple geometric print. A glass-topped dressing table and glossy fitted wardrobes are stylish finishing touches.
Industrial ingenuity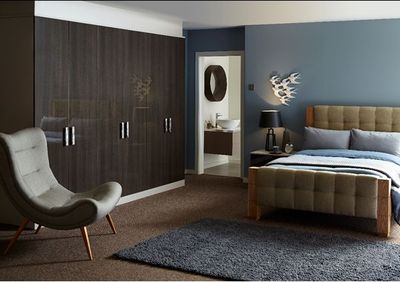 The industrial bedroom makeover is one for the brave and the bold. Taking inspiration from the factories of old, it's all about dark colours, reclaimed materials and bare bones beauty. Why not tear down some plaster and create an exposed brick wall? Or even put up a wall of brick wallpaper? If paint is more to your taste, however, go for grey colours, or grey-toned shades of purple or blue that aren't so pale that you could blink and miss them, but not so dark they turn your bedroom into a gloomy cave.
When it comes to furniture, metal bedframes and even dressing tables with a top made from glass or reclaimed wood really complete the look. Add some hanging filament light bulbs, a wooden crate as a makeshift bedside table, and even things like old suitcases on which you can display old books and curiosities.
English heritage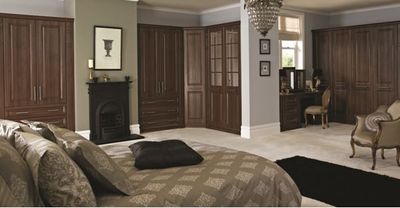 There is no cosier way to start the New Year than with an English heritage bedroom makeover. Evoking the atmosphere of a traditional country pub, this theme is all about the great outdoors, textured fabrics and quirky details.
Firstly, keep your wall colours neutral – think pale greens, creams, browns and greys – and if you'd like your bedroom to make a statement, include a wall of wallpaper patterned with birds or subtle checks. When it comes to accessories, however, you can really have fun. Inject pops of colour using bed linen and throw cushions decorated with things like stags, foxes, pheasants, hounds and elaborate florals. Add an extra element to the bed with a tartan throw blanket, and fill spare surfaces with displays items like pheasant tail feathers, deer antlers, a rotary dial telephone and a typewriter.
Five star hotel luxury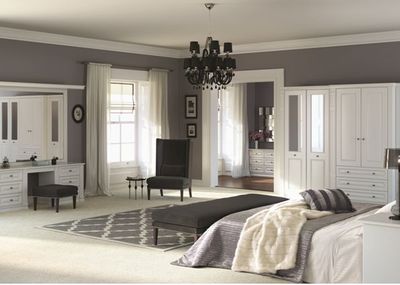 If you're hopelessly devoted to the pure luxury of five star hotel décor, there's no reason why you can't incorporate it into your bedroom design and live it every day. Rich colours like gold, cream and aubergine are the order of the day, alongside elaborate furniture and sumptuous fabrics like silk, velvet and satin. These work beautifully in throw cushions and throw blankets.
Heavy, palatial curtains also look fantastic in rooms decorated to this kind of theme, while accessories like glass decanters, jewellery boxes and vases add a Versailles-like atmosphere.
Whether your dream makeover would simply involve a new paint job, or a lengthy browse around some potential fitted bedrooms, pledging to give your room some New Year's TLC is one resolution that shouldn't be neglected.