Bed-in-a-box Review: A new way to stress-free mattress shopping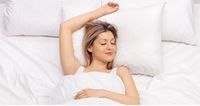 How about a more affordable and easier solution to the quite inconvenient mattress shopping experience? This is what you get when you choose the latest in bed-packaging when shopping for a new bed.
There is quite a lot of harm that is done to our bodies in the long run when we continue to have poor sleep, which is why it makes no sense sleeping on floppy old mattresses in dire need of a replacement. It is not easy though, the whole mattress-shopping business. Besides being expensive and simply bulky, there are unfortunate episodes when after buying and using for a few short weeks, you find that you have certain complaints resulting in a return being necessary, what does one do then?
The solution seems to have been discovered by bed manufacturing companies, offering a completely new experience on mattress-shopping, including a fresh take on materials, price and customer satisfaction. It is the bed-in-a-box.
Imagine your big, bouncy mattress all rolled up and fit into a box, delivered to you and all you have to do is to open up the box, pull it unto your bed frame and watch it pop into place. Pretty amazing stuff. That's what forward-thinking company Brentwood Home offers with their bed-in-a-box.
Mattress-shopping Made Easy
Some companies manufacture and compress beds that are left for months and months sitting in their packaging. The long periods of compression end up damaging the materials, preventing you from getting the good sleep you paid for. The best kinds of bed-in-box are made to order, meaning they only get manufactured when you buy it.
Brentwood Home offers a 120 night sleep trial with free shipping and returns. So, it can be tried in person for the duration and returned if you absolutely hate it – which you won't – no questions asked.
Marked-up costs such as warehouse storage, showrooms and salespersons have been removed, leading to an affordable price of your boxed up bed. This is one of the positive effects of buying their bed-in-a-box. Also, consumer safeguards are in place with each product, widely lowering the associated risks of online mattress shopping in terms of top quality and general customer satisfaction.
Rolled-up Quality
The bed-in-a-box will go from your doorstep delivery to ready for sleeping in as little as seven simple steps.
- Slide the box into the room you have designated for its use
- Tip over the box, laying it lengthwise on the floor and opening it with a scissors.
- Using both hands, grab the mattress and pull it out of the box
- While still compressed and rolled up, put it on the platform
- Carefully cut away the plastic covering the mattress
- Watch it expand, decompress and fully take shape.
A number of high quality bed-in-box can be selected from their three collections; Natural Latex Collection, Memory foam Collection and Spring Collection.
The materials are well-designed and highly breathable, and the gel layer regulates the temperature. So if you are quite the sweaty type, you don't have to worry about sweating on clammy foam as the bed has a slightly cool feel to it.
Brentwood Homes also measures up quite nicely to standards of environment, allergy and fire-retardant qualities. The bed cover is made of a normal fabric which feels a lot like cotton, but is strangely waterproof in a good way – as it means no bacteria will be sleeping in your bed with you. It is also dust-mite resistant.
Certainly, we like this mattress, given the fact of how simplified the whole concept is. From quick and easy shopping to ease of transfer in a mobile portable box, you are assured of stress-free sleep.