IMS adds Morocco to mortgage portfolio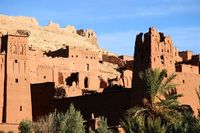 International Mortgage Solutions (IMS) - the overseas mortgage specialists - has recently added Morocco its non-resident mortgage portfolio. 2007 has already seen expansion from Spain into France, Portugal and Italy, and IMS has revealed that Morocco will be joined by yet more new markets before the year is out.
Heather Chambers, Product Development Director for IMS comments, "The Moroccan mortgage market is very much in its infancy and not all Moroccan banks will lend to foreigners but we have carefully selected three banks with a wide range of products. The application process and bank behaviours are very different from the UK so clients should take good care and advice before deciding upon the right product to suit them. Our aim at IMS is to offer advice on a case-by-case basis and whilst it is important for us to have the facility to secure loans in Morocco, it will not always be the most appropriate solution. Non-residents who prefer lower interest rates and the security of dealing in their own currency, therefore avoiding exchange rate fluctuations, could be better off releasing equity from their existing UK home."
Interest rates in Morocco are set twice yearly on 1st January and 1st July and banks are given a bottom and top range rate which they can apply to mortgages. All banks must work within these bands. The difference between the top rate and bottom rate can be as high as 1% so significant savings can be made by shopping around. IMS works with banks that provide a wide range of product and work toward the lower interest bands. Most bank staff only speak French or Spanish so dealing with a bank direct could prove tricky for many UK residents. IMS is able to overcome any language issues as all administration staff are multi lingual.
Heather continues, "Several brokers are already providing mortgages in Morocco but their literature fails to inform the client of some important aspects such as the fact that a tax is taken every month by the Moroccan government of 10% of the interest payment made. Whilst this would not necessarily prevent people from securing a mortgage in Morocco, it is certainly a consideration that should be taken into account when weighing up options."
IMS is not only able to work with clients direct but also offers an overseas Process & Packaging arm for brokers and IFAs keen to provide mortgages in Morocco as well as Spain, France, Portugal and Italy.
In Brief - Moroccan Mortgages
Moroccans are guarded on matters of finance and aren't keen on being in debt to powerful financial institutions, hence a historic scepticism towards borrowing and therefore mortgages. However, with the new young King attitudes are changing and although the mortgage sector isn't exactly booming, it's beginning to come into its own. The mortgage market is not terribly sophisticated so options such as interest-only and endowment simply do not exist – straightforward repayment mortgages are the norm in Morocco. Loans of up to 70% can only be secured on titled properties, which is a given for off-plan purchases, but for example non-titled ancient Riad properties would not qualify for finance. Loan periods can be up to 20 years or until the borrower turns 65 years of age. IMS can obtain an approval in principle so clients are free to start the contractual process for purchasing their property.
For further information, visit imsmortgages.com.