Tortuga Beach Resort residential development of unrivalled quality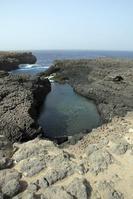 David Stanley Redfern Ltd, overseas property specialists are currently offering a wide selection of prestigious apartments and villas in the auspicious Tortuga Beach Resort and Spa, in Cape Verde from as little as 140,950 euros! This residential development of unrivalled quality is expected to become the fastest selling overseas property development of its kind, shouldn't you take advantage of it while you can?
Each property comes with optional but complete all year property management service (ideal for property letting) or the constantly on hand concierge and reception service that wait to serve your every individual need!
You'll also find the private pools, gardens and terraces, and a number of restaurants and bars to cater for your needs - a leisurely lifestyle you can learn to love and to expect are all yours to be indulged at Tortuga Beach Resort and Spa!
And I've not finished yet! A gymnasium and holistic therapy offering spa is always available and close at hand, so whenever the mood should take you, the opportunity to work out, flake out or both, is ideally open to you!
But where, exactly, is it located? Off the western coast of Africa, in the northern eco-region of Macaronesia, lies the largely overlooked subtropical paradise that is Cape Verde. This Development lies on the stunning white sands of Sal Island, Cape Verdes oldest and unquestionably, one of its most breathtaking islands – basking in the 350 days of sunshine that this breathtaking region annually soaks up.
In the heart of Sal is, notably, the Amilcar Cabral International Airport, a feature that overseas property investment specialist David Stanley Redfern is keen to highlight. A single parish humbly accommodates its quaint fishing village dwelling people, who enjoy each of the handful of carnivals held on its five annual public holidays.
The islands activities range from windsurfing and scuba diving to court sports and table-top pastimes, so there's something for everyone! Did I mention its packed yet compact nightlife, found in any of Sal's animated discotheques? A small yet vibrant nightlife can be found for the vehement part animal amongst you! Sightseeing in Cape Verde goes without saying of course, but there is one outstanding attraction to behold, a colossal crater that marks the location of a now extinct volcano!
So now you've got a taste of Cape Verde and Sal and their many attributes it's time to make a decision: buy today or risk missing the opportunity of a lifetime.
For more information, visit www.davidstanleyredfern.com.