Promotional fares for inaugural flights London Stansted To Sal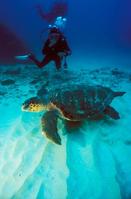 The National Flag Carrier of Cape Verde, TACV, has announced a price of £214 GBP return for its first flights between the island of Sal and London Stansted beginning Monday 29 October 2007.
The confirmed timetable shows direct flights every Monday and Thursday to Amilcar Cabral International Airport on Sal with outgoing connections to Fortaleza, Brazil. This route joins a weekly direct service already operated by independent airline Astraeus since November last year between both London Gatwick and Manchester to the island of Sal.
Adam Cornwell, MD of GEM Estates comments, "Cape Verde is a really strong seller for us at the moment and off-plan property is being snapped up at quite phenomenal rates. Of course accessibility is going to be of paramount importance as all of these resorts near completion and thankfully several airlines such as TACV and Astraeus are bolstering their routes and timetables to suit. When we first started selling on the Islands two and a half years ago accessibility to Cape Verde used to be a bit of a drag, generally having to stop in Lisbon to catch a connecting flight and pushing flying time from London up to 7 hours. However, the clients that took our advice back then, the real pioneers, are now doing extremely well capital appreciation wise and we expect our 'pioneers' in Morocco, Brazil and Egypt to enjoy the same success.
In fact clients who have purchased on both Cape Verde and in Fortaleza, Brazil can visit both investments on one round trip with TACV (from £395 GBP return)! Although growing rapidly, Cape Verde is still a relatively new holiday destination for discerning travelers so we expect many more direct flights to appear over the coming years."
Airline Centre UK, official sales agent for TACV in the UK is taking reservations for its new service now on 0870 774 7338.
For Cape Verde Property requirements, visit gem-estates.com.