Cape Verde's tourism sector receives boost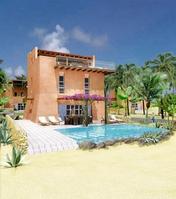 As reported in A Semana, Cape Verde's weekly newspaper, the island of Sal has been selected as the location for the first Hilton resort in the African archipelago. The Republic's "first truly 5-star hotel" comprising 268 rooms and suites, 3 restaurants, swimming pool, deluxe spa and business centre with 14 conference rooms is scheduled to open in December 2010.
The partnership between the Hilton group and real estate corporation, Vela Verde aims to meet the increasing needs of business people visiting the island as well as the luxury tourist market. The resort will be the ninth Hilton in Africa and will be located in the main tourist town of Santa Maria.
Adrian Lillywhite, MD of Cape Verde Property Ltd, the first UK property agent operating in Cape Verde, commented, "The go-ahead of this project, confirmed earlier this month, I believe is a real turning point for Cape Verde. We have seen tourism levels rise steadily over the last 5 years due to increased accessibility and the fact that it is a port of call for many cruise ships but it is not only holiday makers who are visiting the islands, Cape Verde is diversifying it's economic activity, building relationships with the EU and China for example and the new Hilton resort will meet the needs of this emerging business community."
For more information, visit capeverdeproperty.co.uk.