Fresh aid injection to boost Cape Verde's economy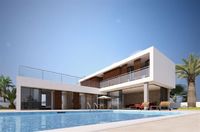 Whilst the Cape Verde economy has little to complain about, according to the IMF GDP growth is expected to rise to 7.1% by 2013, news of a fresh aid injection by a leading US Aid Agency has given the African nation a welcome boost. The 66.2 million US dollar agreement will reform water, sanitation and land-management to foster further economic growth – in particular in real estate and tourism.
Adam Cornwell, Managing Director of Feltrim International promoting real estate on the Islands, comments, "Cape Verde is a nation on a rapid 'up'. It has halved its 1990 poverty level and in 2008 officially graduated from Least Developed to Middle Income Country status. Much of this positivity stems from one of the fastest growing tourism industries in the world and active encouragement of substantial foreign investment. However, with scant natural resources and little rainfall, further aid flows have been needed to make the necessary improvements to cope with the influx of tourists. The five-year agreement with the US Millennium Challenge Corporation announced this week will focus on specific projects to help Cape Verde sustain its growing tourism industry."
The bulk of the aid, 41.1 million US dollars, will help make Cape Verde's national regularity institutions financially sound and transparent and transform utilities into high-performing commercial organisations. The Islands' households and businesses will benefit from better quality water and sanitation services. A further 17.3 million US dollars will refine Cape Verde's legal and institutional environment to make a more attractive climate for large and small investors. Land information will become more reliable, land rights strengthened and land transactions made more efficient. Real estate development and tourism will increase as a direct result and around 13,000 jobs created.
The Millennium Challenge Corporation completed its first successful multi-year agreement with Cape Verde in 2010 and helped the Islands turn their reliance on foreign aid to an economy led by private sector growth – in particular tourism.
According to the latest official statistics, tourist arrivals continue growing at a rate of 20% per annum with 219,000 arriving in the first half of 2011, a percentage growth of 27.5% against the same period in 2010. It is projected that Cape Verde will reach half a million tourists annually by 2015 and one million by 2020. The number of hotel beds is also increasing year-on-year. Spanish chain Riu has no less than five hotels across the Islands (four of them five star) and rival Spanish company Melia recently opened its five star hotel on the island of Sal in 2011. Cape Verde ranked third on Skyscanner's list of emerging destinations in 2011 proving there is now a strong winter sun rival to the Canaries in the mid-haul market from the UK.
New on the island of Boa Vista is the 1,140 unit Santa Mónica Beach Resort & Spa which combines a five star hotel with luxury one and two bedroom apartments and two to five bedroom villas each with private pool. The beachfront Resort has a range of gourmet seafood, oriental and fine dining restaurants, safe and exciting childcare services and a range of leisure pursuits from on-site coaching at the tennis complex to mountain biking, big game fishing, diving, windsurfing, sailing and 4x4 safaris in the local vicinity. A championship standard golf course is planned for alongside the Resort.
Architecture fuses the contemporary with elements of local Afro-European vernacular such as hardwood decking and hand carved stone whilst interiors show fresh clean minimalist lines. The communal swimming pool areas and walkways are dressed by literally thousands of lush tropical plants. Some heavyweights have put their name to Santa Mónica Beach Resort & Spa including Wyndham, the largest hotel operator in the world, to handle guest services and rental management alongside ESPA, a global award-winning Spa operator, to provide blissfully relaxing treatments and products.
The beach at Santa Mónica is well known as one of the world's key turtle nesting sites as well as being a breeding ground for humpback whales and home to many native and migrating bird species. Boa Vista itself is renowned for its world-leading beaches and much is protected by law as natural park thus preventing overbuilding. Hotel occupancy, according to the Government, is currently 90% and there is no low season due to average daily temperatures consistently hovering between 21ºC and 30ºC which is warmer and more reliable than even the Canary Islands – excellent news for strong rental yields. Boa Vista's International Airport now takes direct 5.5 hour flights from Glasgow, Gatwick and Manchester and flights from Bristol and Stansted are to be added giving UK visitors greater flexibility. Direct flights to Cape Verde are also in place from Lisbon, Madrid, Milan, Frankfurt, Brussels, Boston and beyond which again helps boost rental yields. Passenger traffic across the Islands' seven airports rose 11.2% year on year in 2011, from 1.6 million to 1.78 million.
For a limited time early investor discounts of 30% for cash buyers mean prices start from just 83,300 euros for a one bedroom apartment and 325,500 euros for a detached three bedroom villa. Finance options of up to 90% are available making ownership of a one bedroom apartment achievable from just an 11,900 euro deposit. There are also rental and leaseback plans offering up to 7% fixed income with allowances for personal use. Santa Mónica Beach Resort & Spa also qualifies for SSAS and SIPP purchase via fully managed hotel suites from 85,000 euros (official valuation 162,000 euros) with ten-year guaranteed 7% rental income. Licenses and planning permission have been granted and construction is underway on site with phase one scheduled for completion mid 2013. Santa Mónica Beach Resort & Spa offers a unique chance to purchase top-quality property in a prime location - while prices remain low.
For further information, visit feltriminternational.com.