What to think about when renting an RV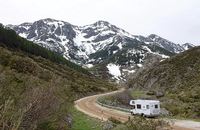 The wide world is asking to be explored. There is so much to do, so much to see, and so many different ways to get out there and enjoy the scenery and adventure. Some people think adventure is a plane ride away, but a lot of fun can be found in a conventional sense - well, semi-conventional. The form of transportation that could be what you need to get out and see the world is with an RV. RV's, or recreational vehicles, offer the comfort of the indoors while out on the road and could be what you need.
It is not enough to just consider an RV as your tool for hitting the open road, it is also important to know what options you have for RVing. The most common concern is that you will not be able to afford an RV, and this is a relevant issue because they can be expensive. It is important that people know that renting is a viable option that is quite popular. If you want to rent an RV, then here are some things to know before you hit the road.
Rental Insurance
First things first, you want to be protected while you are out on the road. As with any kind of automobile rental, you need to be covered in case of an accident or when in need of repairs. Getting RV insurance is a must, and anyone can tell you how it will help. You are only renting this vehicle for a short period of time, but anything can happen while out on the road, so whether you need it for a few days, a week, or a month, it never hurts to be covered. This is something that you should not think about it, it should be an automatic thing you get, so you are not liable for any problems when you return the vehicle to the dealer.
Cost of Gas
RV's are big vehicles and they require a significant amount of gas to get you around. This is something that you need to think about when you plan on scheduling your trip. Renting is good because you are only paying for the use of the RV for a short period of time, but it is still good to know that gas for this type of vehicle is going to be significantly more than you would normally be filling up for. Knowing how often you will need to gas up (8-10mpg), along with the total cost (potentially hundreds of dollars, depending on the length of the drive) will help you figure out your expenditures when it comes to driving around. Renting is cheaper, but remember that gas is still going to cost quite a bit in a big vehicle like this.
Length of Trip
When you want to rent an RV, you also want to plan ahead. Like any kind of vacation, the best way to get it done properly is by planning ahead of time and making a solid schedule. This has to be accounted for when you rent. The longer you are in possession of the RV, the longer you will be paying for it, and the more you will be using it. This translates into all of the costs and liabilities. From gas costs, mileage, and insurance, the longer you are renting the RV will significantly impact these factors. It is also good to note if you go above or below expected travel days, where you could be paying a lot to rent it past the budget you set for the initial plan. Even if renting is short term, you need to understand how the length of your trip can impact your renting experience.
Rental Options
There are a lot of ways to rent an RV. You can rent them from dealers or you can rent them from third-party sources that find rentals near you, but the point is that you have options. Finding the right people to rent from is important because you do not want to spend more than you have to, and you want to get a good deal of choices for the vehicle you want. If you plan on going on a 3-day trip, you likely do not need the fully decked out model, so it is good to have your pick of the lot. The right rental business or dealer will value your input because it is your money you are spending after all. Having the choice of makes, models, and rental options will make the whole experience much better, so always read reviews and do your research on who you can do business with when it comes to renting.
Be Comfortable Driving One
RV handling is nowhere near the same as your regular everyday car. These vehicles are huge, they can be up to almost 50 feet long and weigh anywhere from 5000 pounds for smaller campers to 30000 pounds for Class A RVs. With that kind of weight under and around you, small things like coming to a stop are much harder than driving a car. Knowing that braking, turning, backing up, and other simple maneuvers are going to be more difficult means you need to feel comfortable in the RV, especially when driving on the highway or in unfamiliar cities or towns on your vacation. It would do you well to learn to drive in an RV with some lessons, potentially from the dealer or from an RV driving instructor, before you rent. Knowing how to operate the vehicle properly will allow for a much safer and smoother trip for you or your family.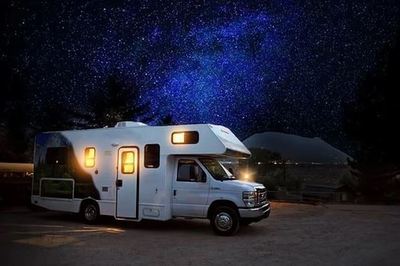 RVs offer a lot of potential for adventure and vacation. Everyone wants to travel the world in a place and go abroad, but there is plenty of fun to be had out on the open road. The use of an RV can give you the same comforts of the indoors, while you explore the countryside and visit attractions and locales. Before you hit the road, you need to know what you are getting into when you rent one of these vehicles, and these things are the important tips to know before you get behind the wheel.